Every April we get behind Youth Homelessness Matters Day – the annual national day to raise awareness and promote discussion of youth homelessness amongst decision makers and the wider community.
Youth homelessness is at crisis point and likely to worsen in the wake of the COVID-19 pandemic, yet many don't know the impact this issue has on the young people in our community or what to do to help.
Youth Homelessness Matters Day is a call out to everyone, especially those who believe in the power of community, to take action and publicly state that #YouthHomelessnessMatters.
Did you know that 19-24 year olds experience the highest rates of homelessness in Australia?
Brisbane Youth Service is getting behind the campaign and hope you will join us.
Share to raise awareness
Share BYS social tiles and state why #YouthHomelessnessMatters to you with your friends, fans and followers on social media and help bring critical attention to the growing youth homelessness crisis.
Don't forget the hashtags:
#YHMD2021
#BrisYouth
#NewFutures
#YouthHomelessnessMatters
Donate today to make a difference
Donate to Brisbane Youth Service and support new futures for vulnerable young people experiencing or at risk of homelessness.
Downloadable resources to share
Facebook / LinkedIn / Twitter social tiles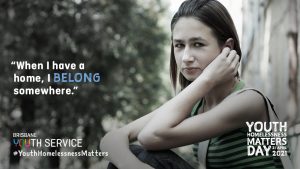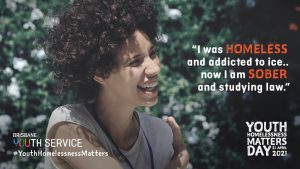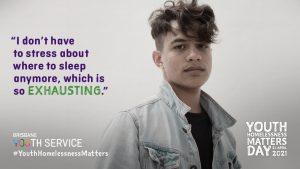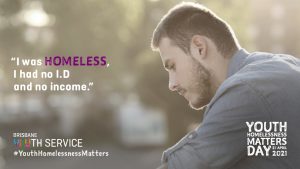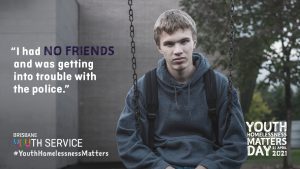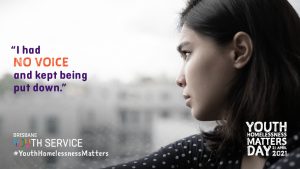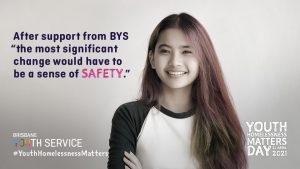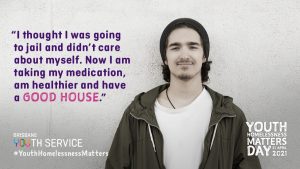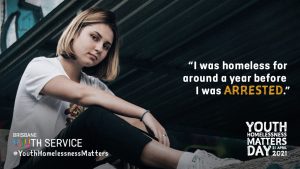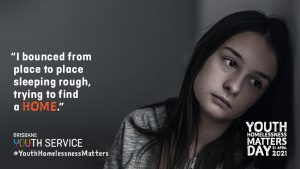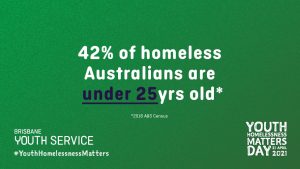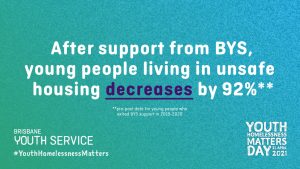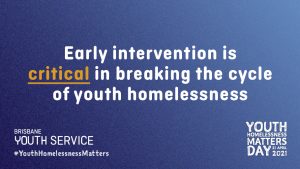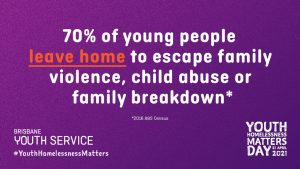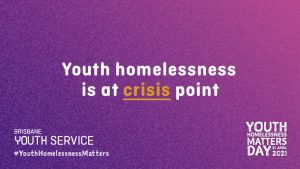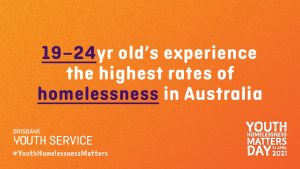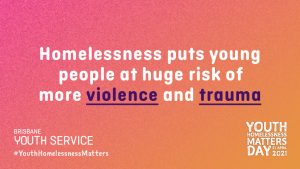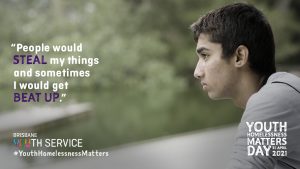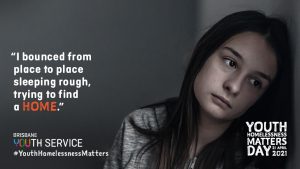 Instagram Social Tiles