We assist vulnerable young people to find and maintain appropriate housing, address physical and mental health issues, and establish successful relationships and support networks.
James
James
Homeless, hopeless, and alone, with a physical disability affecting less than 1% of the population – James didn't think there was reason to hope before coming to BYS. With no work experience, job, licence, car, or knowledge of how to survive – alcohol and cigarettes became his top priority to cope with the traumatic events he experienced.
Our Impact
Reducing the challenges and
barriers young people face
"
Everyone at BYS was a friend who helped me see that I can hope things will be better and believe it.
"
"
I thank the gentle, caring nature of the youth workers who have helped me immensely, taking some stress off my shoulders and guiding me through difficult situations.
"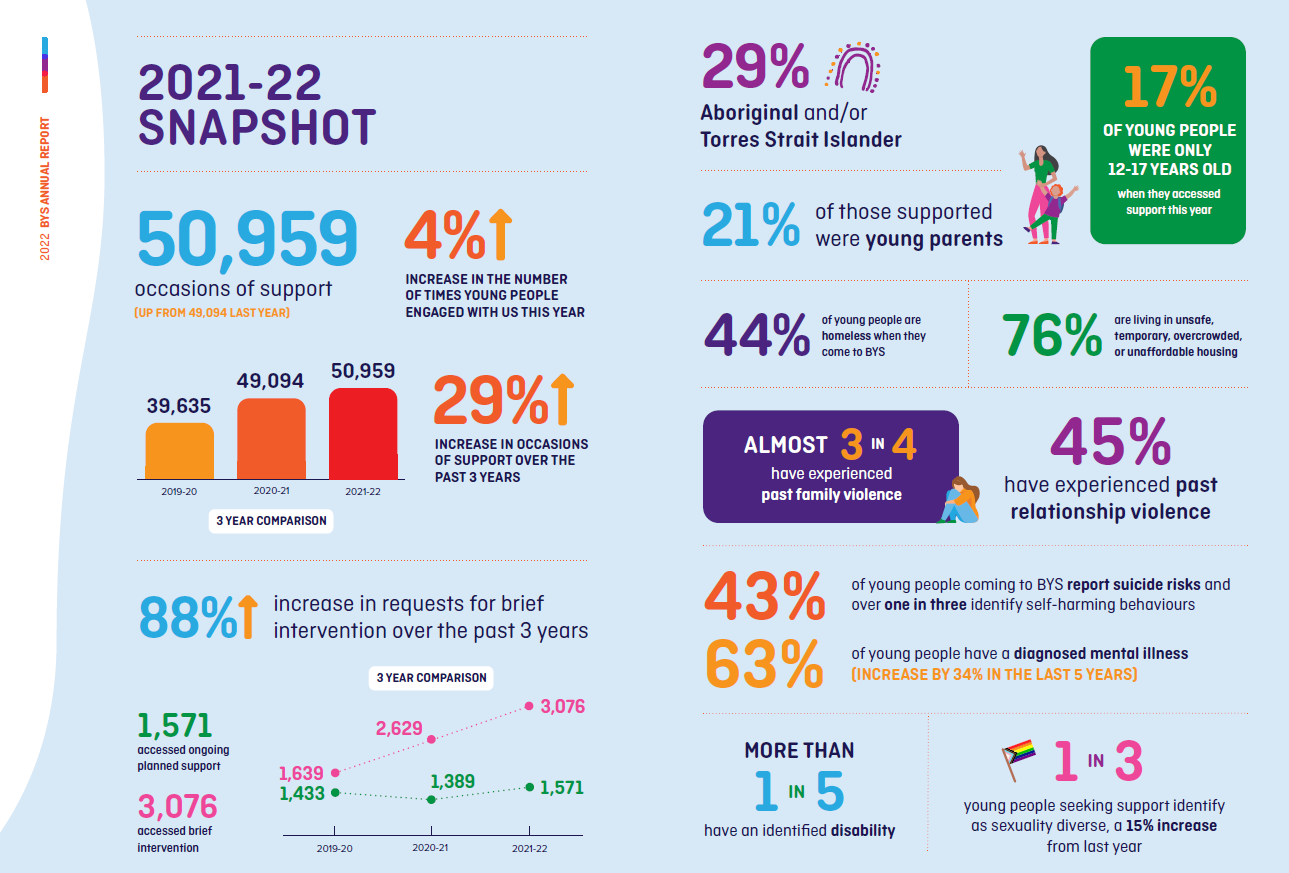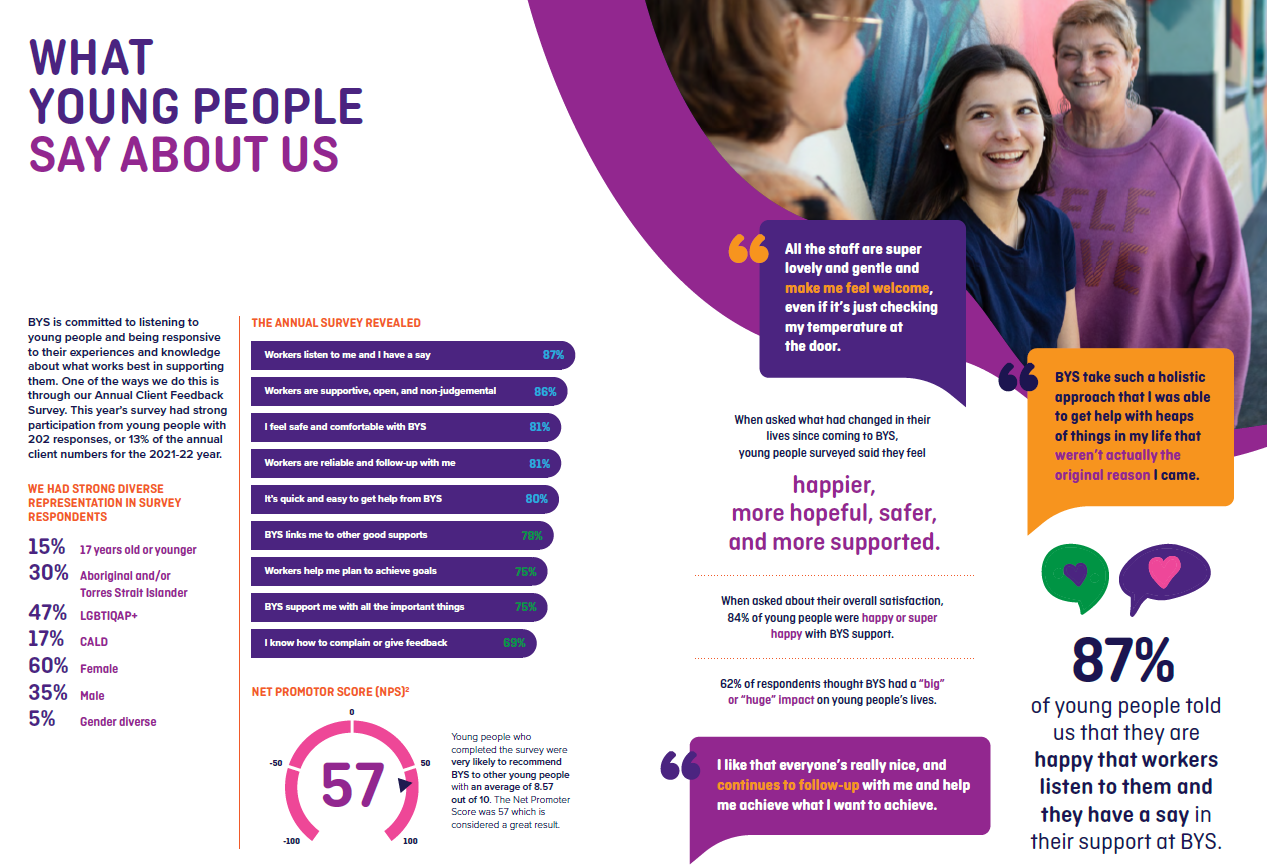 Throughout the last year, I have been involved with several programs and services BYS has to offer. I am beyond grateful for BYS's understanding and non-judgmental environment. I thank the gentle, caring nature of the youth workers who have helped me immensely, taking some stress off my shoulders and guiding me through difficult situations. I want to continue on this successful path and show other young people that it is possible to pursue your dreams and overcome your fears when you put your mind to it and believe in yourself. It all starts with talking to someone and saying "Hey, I really need some help."