We assist vulnerable young people to find and maintain appropriate housing, address physical and mental health issues, and establish successful relationships and support networks.
Tyler
Tyler
At the age of 15 Tyler left his family home due to domestic violence and embarked on a difficult journey that eventually led him to Phoenix House.
Our Impact
Reducing the challenges and
barriers young people face
"
When I started getting supported by BYS in November of 2017, I was homeless. Simon my BYS worker just helped me through every step – moving in, getting a bank account, ID, a tax file number, and a Centrelink income. I basically don't think I could have done this without Simon's help and patience.
"
"
My life was miserable before I came to BYS. I was struggling a lot back then. I had no voice and kept being put down. BYS workers were there for me at my worst days and my good days, checking up on me.
"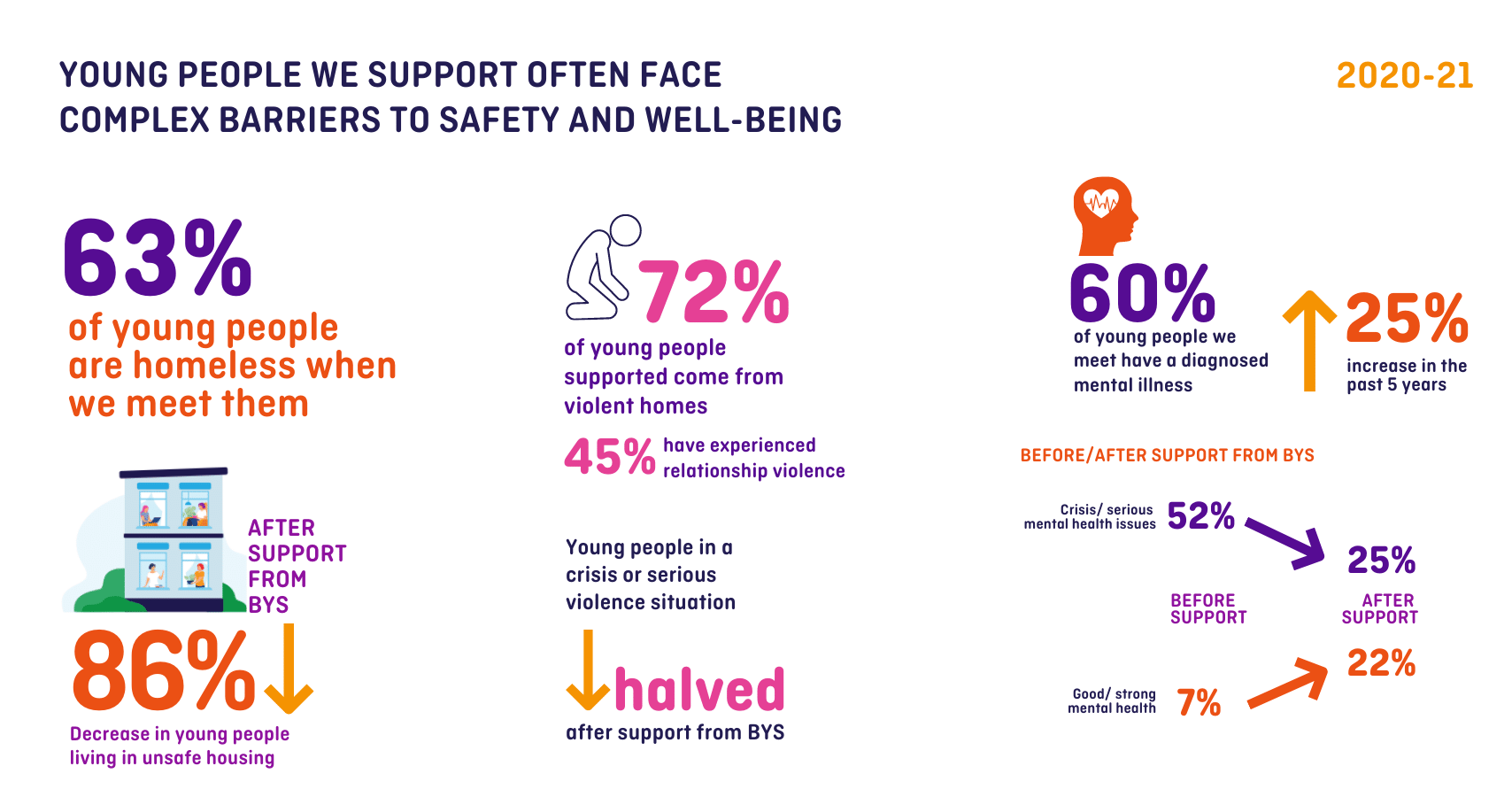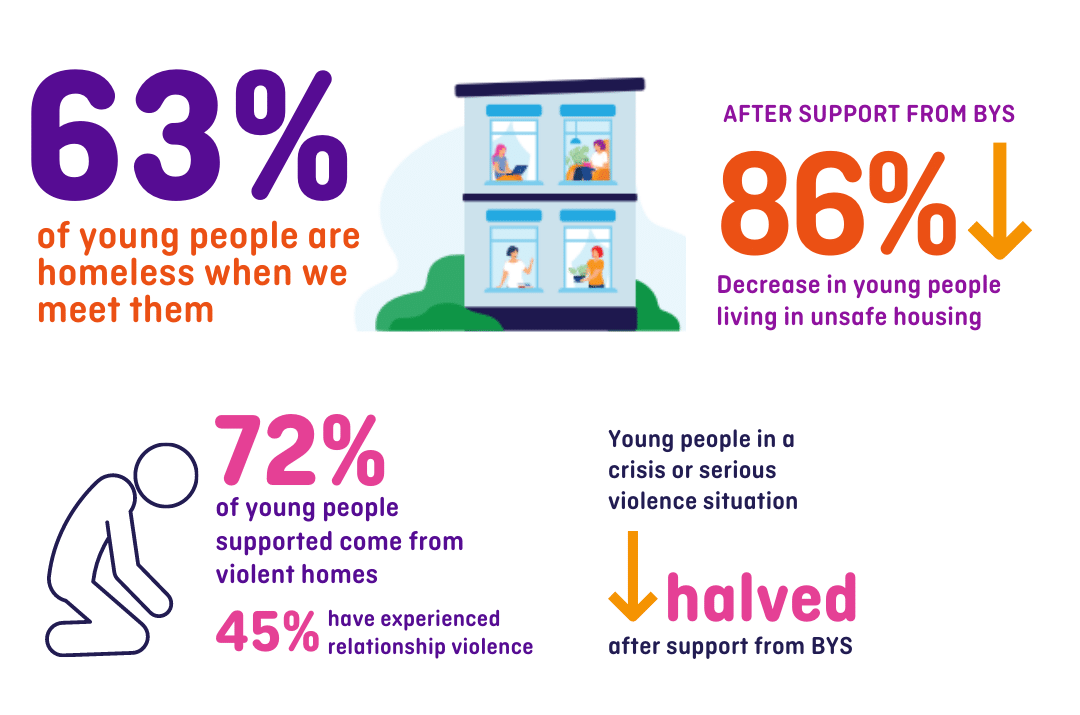 When I was living in Phoenix House there was always support there 24/7, always movement and people around. I felt safe and secure living at Phoenix as the support gave me confidence to not to worry about things. I made friends at Phoenix, everyone was so different.
When it was my time to move on, I felt like I was helped and supported to prepare as much as I could before moving into my independent unit with The Housing and Tenancy team.