The young men of Reidy House, St Joseph's College Gregory Terrace held their 4th annual 'Rough Night In' recently raising over $2,000 to help support young people experiencing homelessness or at risk of becoming homeless.
This year's event was their biggest yet with 30 boys volunteering their Saturday night to take part in the fundraiser. The students slept in sleeping bags on the floor and were given 'rations' for their evening meal.
"The key outcome of the experience is to provide students with an opportunity to develop their perspective on homelessness, particularly youth homelessness," said Rob Johnson, Dean of Reidy House. "Our relationship with Brisbane Youth Service is incredibly beneficial for our boys as it raises their awareness of the homelessness issue. It sparks discussions and questions about how things can change into the future. Whilst we raise money and donate goods, the benefits for us are far greater."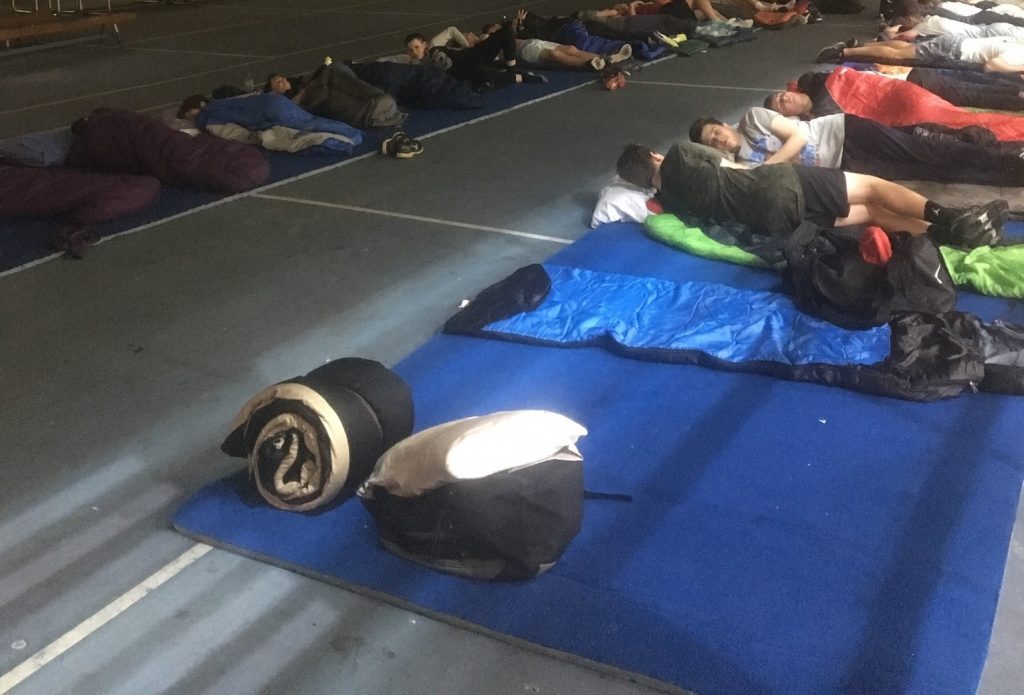 Reidy House is a long-time supporter with students over several years organising and participating in a range of events and activities to raise funds for Brisbane Youth Service while contributing to greater social awareness around youth homelessness within their school and the greater community.
We are continually inspired by the creative ways individuals, community groups, businesses and schools choose to support us—connecting and partnering with us so that together we can do more to ensure our sustainability and to continue creating new futures for young people.