Brisbane Youth Service is privileged to have been selected as one of the community groups that RHoK supports. RHoK are working with BYS to develop an app or online tool that young people can use to engage with BYS. On the 28/29 July, a weekend hackathon was held and the experts got to work for BYS.
"RHoK gave us a unique opportunity to test out our ideas for developing innovative ways to connect with young people in the digital space. Our team of volunteer web designers and programmers worked really hard and we are so grateful for their efforts over the weekend in moving our ideas one step closer to becoming a reality."

Rhianon Vichta, Brisbane Youth Service, Research and Evaluation Coordinator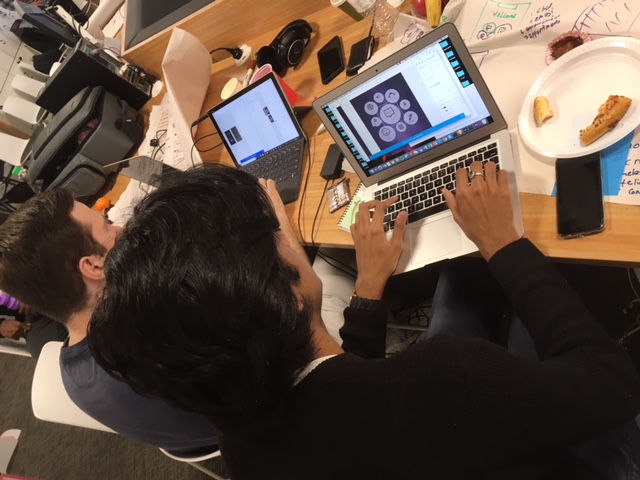 Random Hacks of Kindness (RHoK) is a global community of volunteers from the tech industry who collaborate with non-profit organisations and social entrepreneurs to help solve challenges facing society. Twice a year RHoK Australia runs weekend long hackathons in various locations around Australia. Utilising the skills of talented technologists, hackers and creative thinkers, RHoK hackathons provide an opportunity for community groups and social enterprises to co-develop solutions that may not otherwise be realised.
In 2016 we started asking the question: Can innovative digital technology promote well-being and therapeutic engagement with highly vulnerable, transient, homeless and disadvantaged young people?
Our data and research clearly shows the benefit of more sustained, higher levels of contact with support. However, traditional methods of making appointments, such as calling or walking in themselves, are not working well. Young people are characteristically sporadic, crisis-driven, highly transient and unpredictable in their engagement with support services. There are hundreds of young people every year who only make it into the service once, or a few times. This is not enough contact for us to be able to really help, or to develop a positive support relationship. We do know however, that young people, even when homeless or in crisis, almost always find ways to get online. So we obviously need to meet them where they are.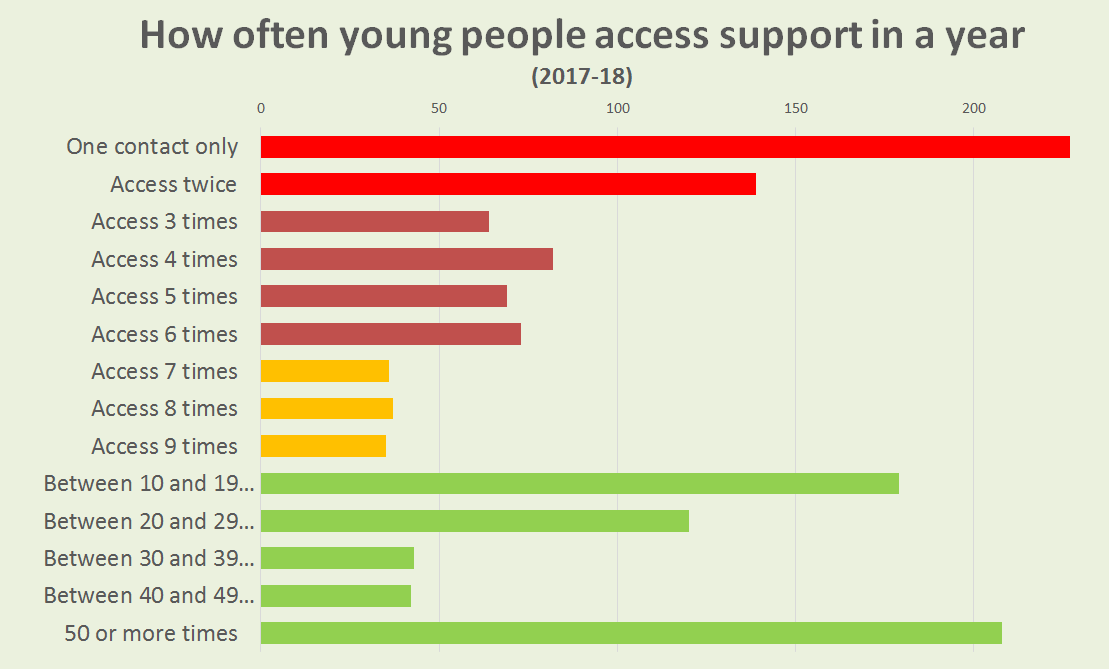 In 2016 Rhianon Vichta, BYS Research and Evaluation Coordinator, won an Optus Future Makers grant to conduct a consultation and co-design process with young people. This enabled us to better understand how young people currently engage with digital technology and how they might like to use online spaces to seek support and promote their own wellbeing.
Group workshops and surveys with 400 young people were conducted that challenged our assumptions about what young people would use and why.
We found that
52% use a smartphone to access the internet
77% use social media daily
74% use apps online and offline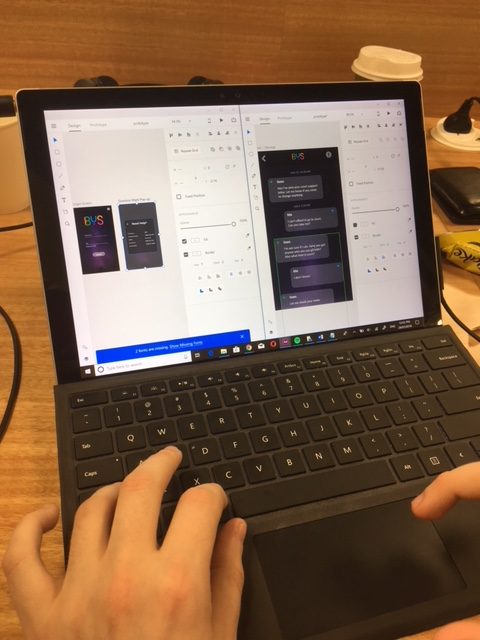 In terms of technology, it is not surprising to see that young people are predominantly using a smart phone to go online, are using social media daily and wanting on and off line apps because of sporadic access to wifi.
One of the strongest themes that came through was: 'if' technology was centred around, and positioned within, a real world personal relationship they would use this sort of well-being online technology.  Young people told us that apps and sites could help with goal setting and monitoring achievements, if there was some connection to a real person who held them accountable. Then they would be more likely to use it for recording their patterns of well-being over time, and to provide a life line to caseworkers in times of crisis.
Young people we consulted were very clear that we needed to be consistently aware of some basic principles of engaging young people:
Don't try to fit vulnerable and highly disadvantaged young people into our pre-determined ideas of what is good for them, but rather meet young people in their experiences of the world – even when this challenges us.
Respect was critically important – including the fact that being youth friendly does not mean talking down to young people or being childish. Young people expect to be treated with professionalism and to feel worthy of our investment in a product that is purposeful, looks good and works well.
It critical to respect young people's autonomy and rights – to be respectful of young people controlling and leading their engagement and connection through technology.
We heard clearly that creativity, individuality and self-identity are key – not boring rating scales or overly wordy or intellectualised language.
We need to be really aware of being inclusive of diversity, in terms of particularly in terms of gender, sexuality, age, and ability.
RHoK agreed to help us work through some ideas.  This is still a work in progress but without the support of RHoK this project could not proceed. It is a highly technical project and one that BYS simply do not have the skills to deliver alone, nor the funds to pay for a provider to deliver.