On the 28 February 2019, Reidy House at St Joseph's College, Gregory Terrace, held their Reidy Rice Lunch where students share in a bowl of rice to show solidarity with those that go without. The annual event raises funds for BYS and is about giving the young men a chance to experience how it feels for those who don't have enough to eat.
BYS youth workers Shaun and Shannon went along on the day and spoke to the new Year 5 and Year 7 students about the work BYS does and the young people we support.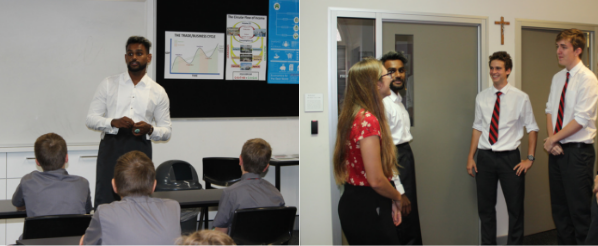 Reidy House is a long-time supporter of BYS with students over several years organising and participating in a range of events and activities to raise much-needed funds while contributing to greater social awareness within their school and the greater community of the challenges faced by those who are young and homeless.
Rob Johnson, Dean of Reidy House, has previously reflected:
"Our relationship with BYS is incredibly beneficial for our boys as it raises their awareness of the homelessness issue. It sparks discussions and questions about how things can change into the future. Whilst we raise money and donate goods, the benefits for us are far greater."