Young people experiencing homelessness are being treated to some professional styling and a little pampering at BYS's Valley Hub thanks to the scissor tricks of social work student, come professional stylist, Jake Bailey.
A qualified hairdresser, Jake has been volunteering his time and talents to give style cuts to young people at his pop-up 'salon' at the Valley Hub every fortnight.  Jake joined BYS in July to undertake practical training as a social work student.
His specialised skills have already allowed Jake to deliver a variety of style cuts to the young people who walk through BYS's doors.
Hub Intake and Intervention Manager Erin Field said the haircuts provide a much-needed opportunity for young people to look after themselves and their well-being, and practise self-care.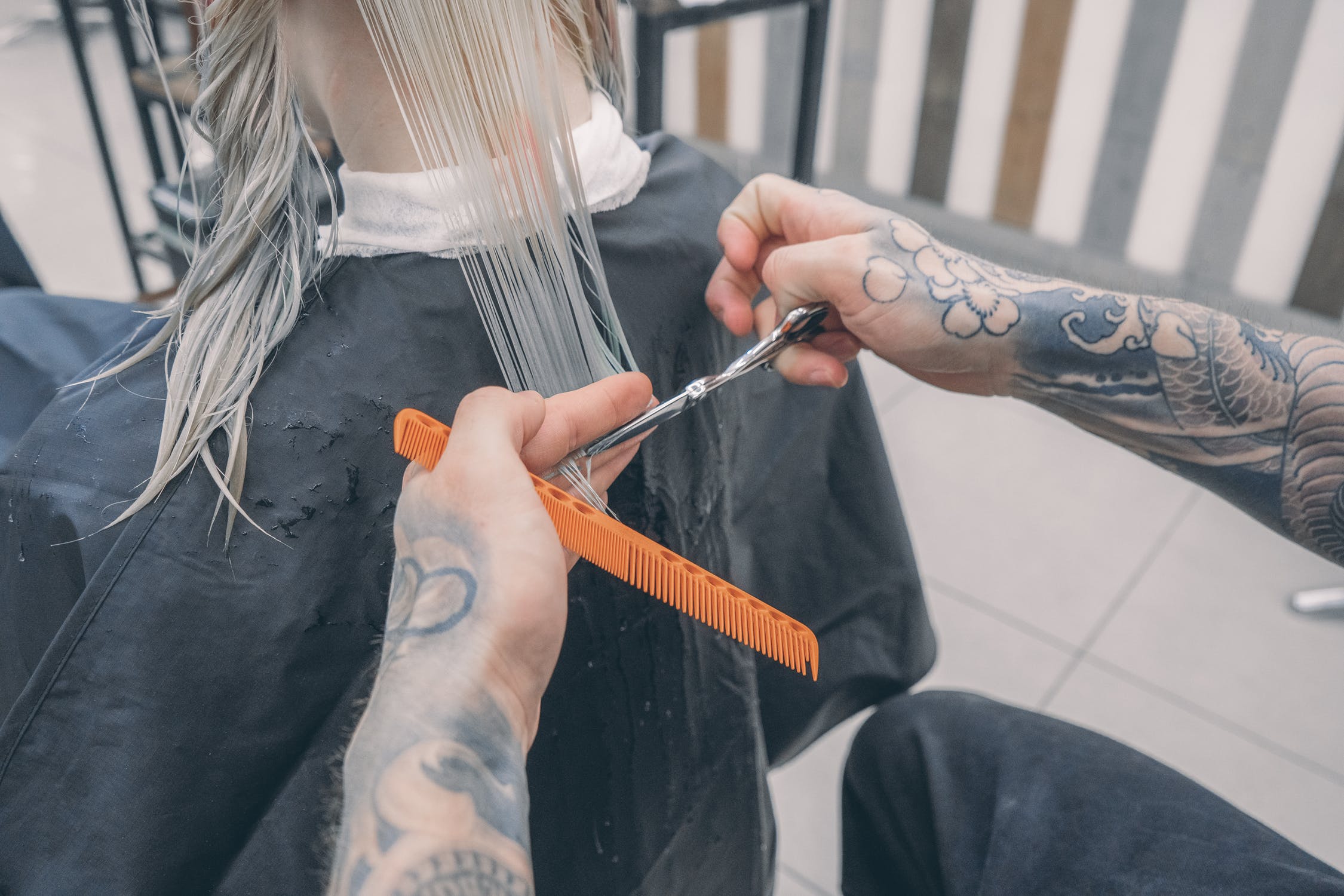 "The young people we see very rarely get to access haircuts free of charge," Erin said. "Haircuts give young people a renewed sense of self-respect."
Jake said the first day of the 'salon' was a huge success with five young people leaving with a fresh new look.
"Everyone was stoked and it was a nice fun afternoon for both me and the young people," Jake said.
"A haircut means that (young people) can look in the mirror and see their face framed and styled, which can increase their confidence, change their attitude and improve their sense of self.
"It makes them look the part for jobs and housing interviews and gives them a greater sense of self, or it just means they have had 30 minutes of their lives wasted by talking to me!" Jake laughs.
"Either way, I hope it makes them feel more confident than before they sat down, that's the ultimate goal.