December 14, 2018
Get on Ya Feet Packs update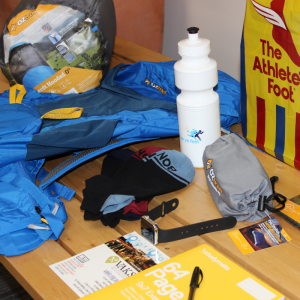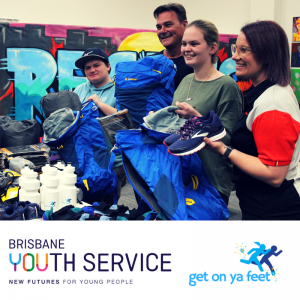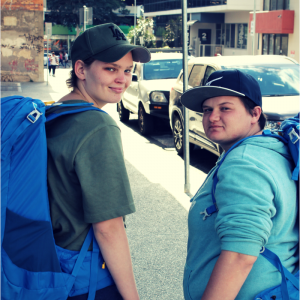 The  Get on Ya Feet Project distributes backpacks with essential items to support young people who are sleeping rough on the streets.
The backpacks include a sleeping bag, water bottle, pillow, poncho, socks, watch and food van lists. Additionally young people receive a brand new pair of shoes from Athlete's Foot, fitted for them in store, with a support from a BYS worker.
Project Impact
The figures
Outreach has been distributing the Get on Ya Feet cards for approximately four months.
41 young people have been provided with backpacks.
Of the young people that have received backpacks, several have been young people not previously linked to BYS and have since been supported to source accommodation, health and income support.
Remarks from BYS intake staff
"I have noticed an increase in rapport with the young person after giving him a backpack and supporting him to get a new pair of shoes."
"I noticed the young person smile for the first time since working with him and his demeanour changed instantly when he got his new shoes."
"The young person is engaging more and I have been able to begin working with them on achieving their goals, this was not possible before. They appeared closed off and believed they weren't worth it".
Remarks from BYS Young People
"I feel like someone cares about me."
"It has made sleeping rough feel a little bit better."
How does it work?
The Get on Ya Feet Project was developed in conjunction with two young people who access BYS and identified a need in their community for essential items to improve comfort and physical health of those sleeping rough. A critical component of the project is for young people to be encouraged to access BYS for support.
For young people to access the backpack and shoes they are provided a Get on Ya Feet card with a unique number through the BYS street outreach service. Young people then bring the card into the BYS HUB in the Valley and are supported to engage with BYS to identify and work on their goals. They are provided with a backpack on the day and then supported to make an appointment in the near future to attend Athlete's Foot to obtain their new shoes. To be deemed eligible, young people need to be physically sleeping rough on the streets, this may be for as short as a few days or for medium to long term.
BYS morning and evening street outreach services are essential to identifying young people who are sleeping rough and building trust with them sufficiently that they will engage with services, which for many can be a very difficult process.