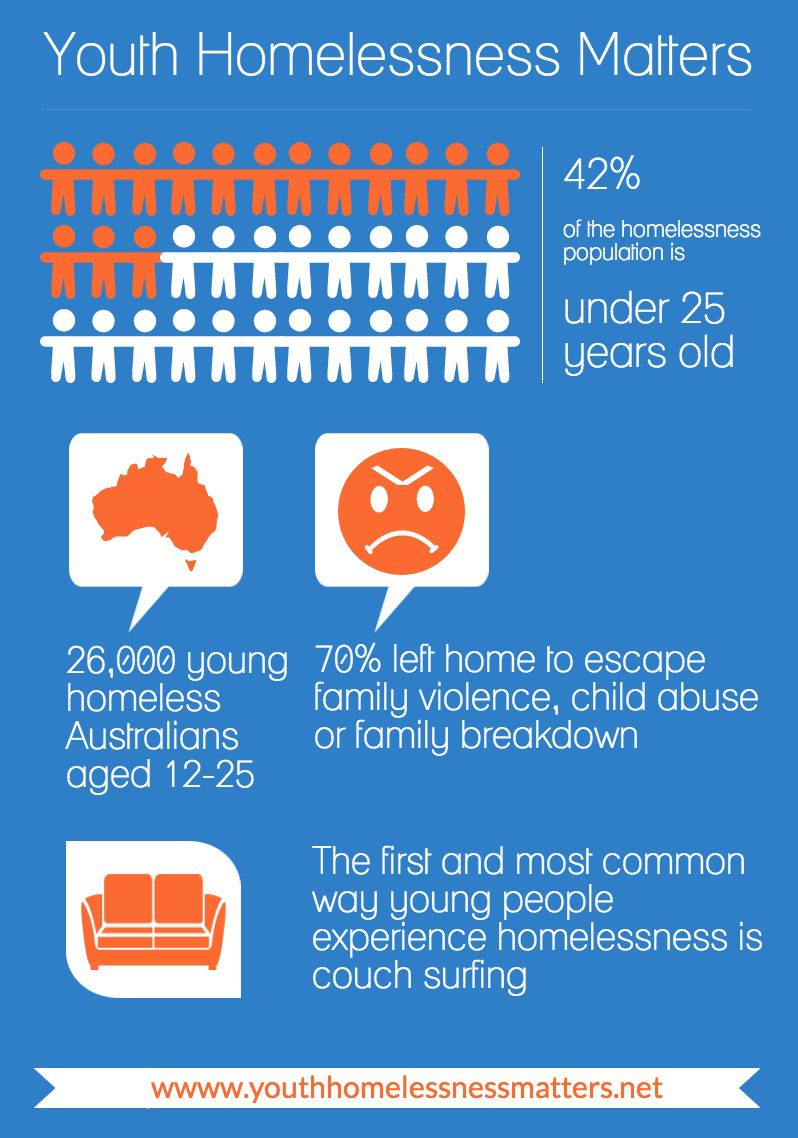 Source: Youth Homelessness Matters
As you go to sleep tonight, think about the 4,500 young people in Queensland who are without safe and secure housing. Imagine yourself, instead of sleeping in your own bed, out on the street alone in the cold all night, or couch surfing in someone's living room.
This is the reality every night for many young people experiencing homelessness. Brisbane Youth Service assists young people aged 12-25 years, and their accompanying children, to end their experience of homelessness. Community support plays a crucial part in helping with this serious problem, and your fundraising dollars go towards vital services and programs which really help young people to build a better future.
For more facts and statistics on youth homelessness visit Homelessness Australia's website.