Hundreds of children under Queensland government care are in 'other living arrangements', for many that means homelessness
Self-placing is the term the Queensland government use when a child under its care leaves a foster, kinship or residential care placement. Others use the term homeless.
Where do self-placing children go?
Pam Barker and her team at the Brisbane Youth Service (BYS) are one of the first points of call for kids who find themselves on the street. They assist kids between the ages of 12 and 18 with crisis, housing and health support.
"If the young person is refusing to engage with the child protection system, and their case workers, we try our best to find solutions for them but often there isn't suitable housing."
Youth homeless shelters can't accept children under the age of 16 who are under protection orders with the department.
"We're not funded to provide accommodation to young people under the age of 16. And a lot of our models are not suitable," Ms Barker said.
Ms Barker said BYS often sees kids living in dangerous situations.
"We know through the statistics of couch surfing, things like sexual favours and other favours can be exchanged for a bed or a roof over their head," Ms Barker said.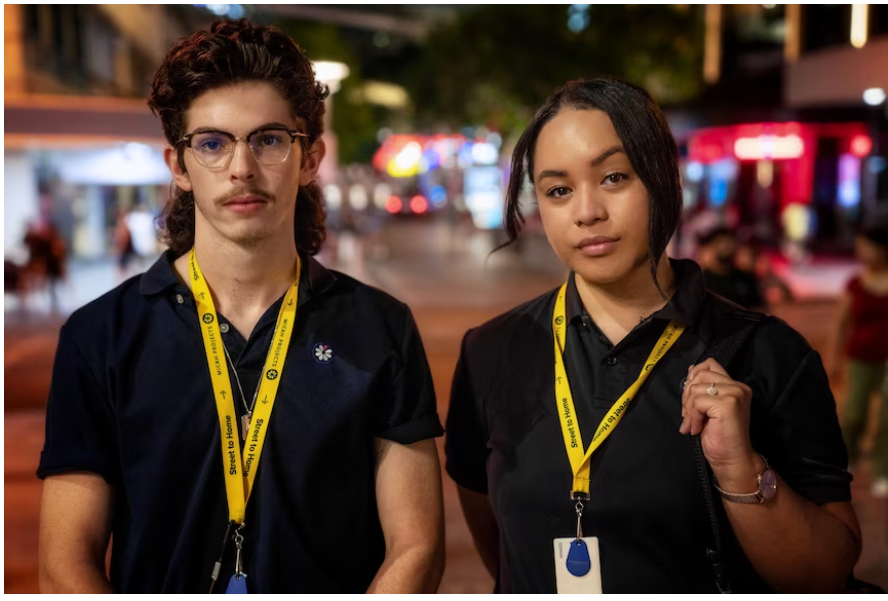 Mel and Marshall roam the streets at night looking for kids sleeping rough.(ABC News: Michael Lloyd)