Scovia
When Scovia discovered she was pregnant she was scared, but when she found out she was having twins, she felt terrified.
Now 17, Scovia's come a long way since those darker days. After being connected with BYS's Young Women and Young Families (YWYF) team more than a year ago, she and her two "cute and chubby" boys, Zephaniah and Zechariah, are thriving.
"I didn't know how I was going to be a mum to twins… life was not going too well during that time I was pregnant," Scovia said.
"Having the boys was very tough; I had a C-section, my mum couldn't help with the kids and the babies were underweight and had jaundice because they were premature."
Scovia fled Sudan for Australia as a seven-year-old refugee after her father and siblings were killed during the country's civil war. Since then, she has spent much of her young life carrying the weight of the world on her shoulders; helping to support her mum and contributing to their household.
"I was going through depression and I isolated myself. I would just deal with my own problems and stress, and I wasn't coping.
"I needed some support and someone I could talk to because there was a lot going on in the house… (when I became pregnant) I left my job which was very difficult because I was helping mum with the bills… it was just very, very hard."
Life is now a little easier for Scovia and she's making plans for her and her boys' future. "(BYS gave me) confidence to speak up. I was always in my room, I just never got out. I'm the type that doesn't talk about my problems – I keep them to myself."
"I used to feel like I was pretty worthless and useless. BYS helped me feel proud about myself. I've figured out myself and who I am. Each day I am stepping up and feeling better than I was. Last year was such a bad year for me, but I have so much planned, so much to achieve.
"I'd give BYS more than 100 stars! They do an excellent job… I would recommend it to any young person going through hell."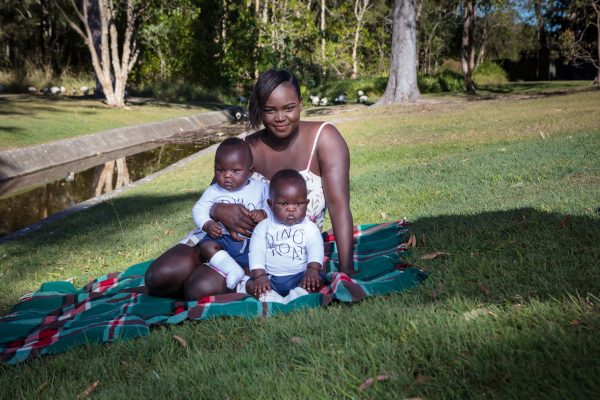 BYS helped me feel proud about myself. I've figured out myself and who I am.
Contact Us
Do you need support from Brisbane Youth Service?