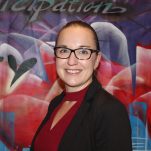 Kelly is an experienced CFO with broad industry experience. Some areas of specialisation include leadership, strategy, continuous improvement, process optimisation and integration and change management.
Kelly is a company secretary with good governance experience and was previously an executive director.
Kelly is passionate about giving youth the opportunity to succeed and to overcome the barriers that arise through poverty, homelessness, domestic violence and drug and alcohol abuse.