Welcome to the Walk, Talk and Serve Corporate Volunteering Program!
With an increasing number of businesses wishing to develop team building through volunteering in community projects, Brisbane Youth Service and Dig In have partnered to offer you a unique opportunity to learn about homelessness in Brisbane and contribute to the well-being of those experiencing homelessness and other forms of disadvantage in our community.
With a 68% rise in homelessness in inner city Brisbane from 2011-2016, services such as those offered by BYS and Dig In get busier every year (ABS, 2016).
Last year 1,355 young people accessed ongoing support from BYS (↑7% since 2017) and a further 1,505 people were assisted through casual contact such as phone triage or street outreach (↑27% since 2017). BYS is making a real difference in the lives of young people. Last year we saw a 71% reduction in homelessness, 60% fewer young people at risk of suicide, an increase in employment from 5% to 20% and a 71% reduction in exposure to serious violence among young people accessing our services.
Since inception in late 2017, Dig In has served over 13,000 meals. Every week a team of volunteers serves between 80-150 people through Dig In's service. Beyond the benefit of providing nourishing food, Dig In assists vulnerable and homeless people to build connections with community.
Participating in Walk, Talk and Serve is an ideal way for you to focus your community efforts locally.
Contact
To find out more or organise your volunteering event, contact our Partnerships Coordinator on 0423 078 999 or partnerships@brisyouth.org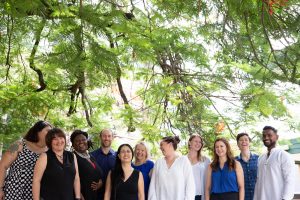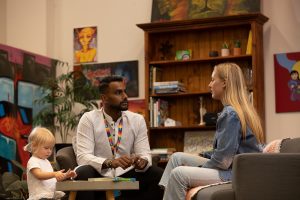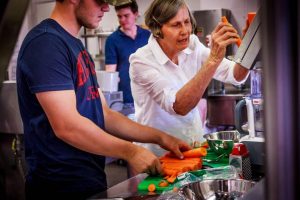 Important notice to all Participants:
Please note this is a 'phones down' event. Due to the sensitivity of working with homeless and vulnerable people, no personal photography will be allowed on the day. Dig In and BYS will take official photos of your team on the day, in line with consent and privacy needs. These will be shared with you and can be posted online, etc.